If driving a convertible is so cool, then why do kids always throw eggs at me?
"A Peanut in the Rain" 
is episode 222 of Comedy Bang! Bang! Hosted by 
Scott Aukerman
, it stars guests 
Gillian Jacobs
,
Garry Marshall
 (
Paul F. Tompkins
), and 
Ducky Powell
 (
Mike Hanford
). "A Peanut in the Rain" was released on June 3, 2013.
Earwolf Synopsis
Edit
Take a break from grabbing that tasty air and enjoy a fresh episode of Comedy Bing Bong! The iconic Garry Marshall is back with Gillian Jacobs to deal with some unfinished business that occurred since the last time they were on the show and we're also joined by extreme adventure skier Ducky Powell who has a sweet message to share with us. It's truly a gnarly episode you won't want to miss!
Gillian surprises Garry with big news: he's a father again! The gestation period for this child, however, was only 2-3 weeks, and the child has no sexual organs or butthole. It turns out that Garry is actually an alien from a planet called Gregord. Ducky Powell, a skiing fanatic, shows up to discuss shredding tasty powder and carry on the memory of his father with a sweet snow-themed rendition of What a Wonderful World. 
Catchphrase suggestion: Colt Barton
This episode was voted #12 in the Best of 2013.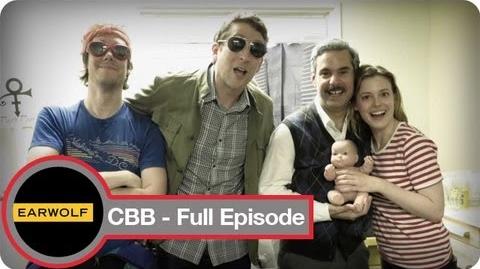 Ad blocker interference detected!
Wikia is a free-to-use site that makes money from advertising. We have a modified experience for viewers using ad blockers

Wikia is not accessible if you've made further modifications. Remove the custom ad blocker rule(s) and the page will load as expected.