"And a Happy New Year!"
 is episode 35 of Comedy Bang! Bang!
 (then Comedy Death-Ray Radio). Hosted by Scott Aukerman, it stars guests Patton Oswalt, Lil' Gary (Tom Lennon), Chris Mindy (Lennon), and Brett Gelman
. "And a Happy New Year!" was released on January 8, 2010.
Earwolf Synopsis
Edit
I made some New Year's resolutions this year:
1. Catch up with my old friend, Lil' Gary, and see how his health is.
2. Do some reading, maybe Sci-Fi or Romance?
3. Listen to Patton Oswalt speak.
I was glad Comedy Bang Bang: The Podcast was there to help me stay true! Don't miss the much-talked-about short story by Brett Gelman, iBrain, and hear two of the smartest comedic minds (that would be Patton Oswalt and Lil' Gary) wax philosophic.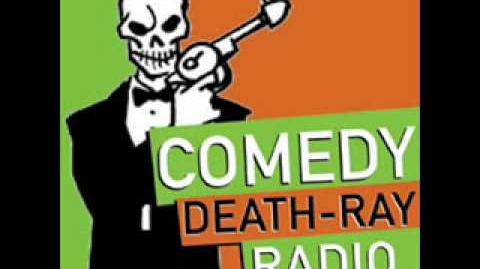 This episode features Brett Gelman's controversial short story I-Brain which was voted best performance on the 
Best of 2010
.
Ad blocker interference detected!
Wikia is a free-to-use site that makes money from advertising. We have a modified experience for viewers using ad blockers

Wikia is not accessible if you've made further modifications. Remove the custom ad blocker rule(s) and the page will load as expected.