Damn it, Spider-man! If you're going to Bing something use Google!
"Farts and Procreation 2"
is episode 166 of Comedy Bang! Bang! Hosted by 
Scott Aukerman
, it stars guests 
Adam Scott
, 
Harris Wittels
, and 
Chelsea Peretti
. "Farts and Procreation 2" was released on July 9, 2012. 
Earwolf Synopsis
Edit
Last year, an episode of Comedy Bang Bang was made that, to put it simply, changed the world. Nearly a year later, can the magic be replicated? We've brought back Harris Wittels, Adam Scott, and Chelsea Peretti, and they're here for more songs, characters, foam, two-man shows, life advice, and plugs! Is the world ready to be changed again? It better be!
This episode is the sequel to Farts and Procreation. The original was voted the best episode of 2011; all precautions have been taken to replicate the succes of that episode. Scott mentions Adam and Harris' work  with The Third City theatre and their Emmy, Grammy, Oscar and Timmy winning show. Returning lumbermen Jack Sjunior and Brian Pieces are joined by a whole host of "characs" including Blaze, Rod Ogg and various from Chelsea. "Creak...slam...sit" is used to begin and end scenes.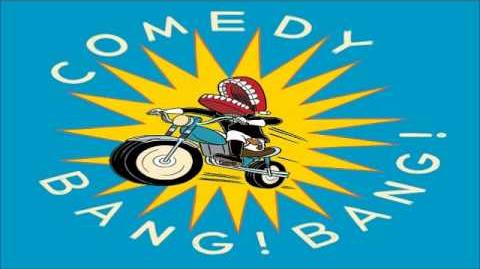 Scott and Chelsea debut their new single "Too True, Mon Frère" they admit they are not musicians. Harris is skeptical saying "cream rises to the top and I'd love to hear if this is cream or shit.", Adam adds it could be creamy shit.
Blaze and Rod Ogg

Edit
Ad blocker interference detected!
Wikia is a free-to-use site that makes money from advertising. We have a modified experience for viewers using ad blockers

Wikia is not accessible if you've made further modifications. Remove the custom ad blocker rule(s) and the page will load as expected.