Fool me once, shame on you. Fool me twice, shame on me. Fool me three times, I'm probably pregnant. 
"Pop and Politics" 
is episode 184 of Comedy Bang! Bang! Hosted by 
Scott Aukerman
, it stars guests
Aziz Ansari
,
The Washington Monugents
 (
Bob Odenkirk
, 
Neil Campbell
and
Mike Hanford
), and 
Pat Buchanan
 (
James Adomian
). "Pop and Politics" was released on November 5, 2012.
Earwolf Synopsis
Edit
Parks and Recreation's Aziz Ansari returns for today's special election episode of Comedy Bang Bang! Aziz talks about the inspiration behind his tour Buried Alive, the cast on Parks & Rec, and being scared of Gout. Bob Odenkirk, Mike Hanford, and Neil Campbell stop by to reunite with Scott as the political parodists The Washington Monugents to tickle some ribs and kick out some topical jams. Also joining us is political commentator Pat Buchanan who tells us his feelings on this election and plays a game of Would You Rather?
Would you rather always have an erection but it's so small no one can see it OR have fur coats as the only clothing on your upper body forever?
Pat Buchanan is declared the winner.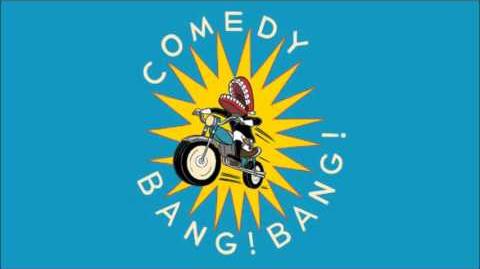 Ad blocker interference detected!
Wikia is a free-to-use site that makes money from advertising. We have a modified experience for viewers using ad blockers

Wikia is not accessible if you've made further modifications. Remove the custom ad blocker rule(s) and the page will load as expected.